Novità Prodotti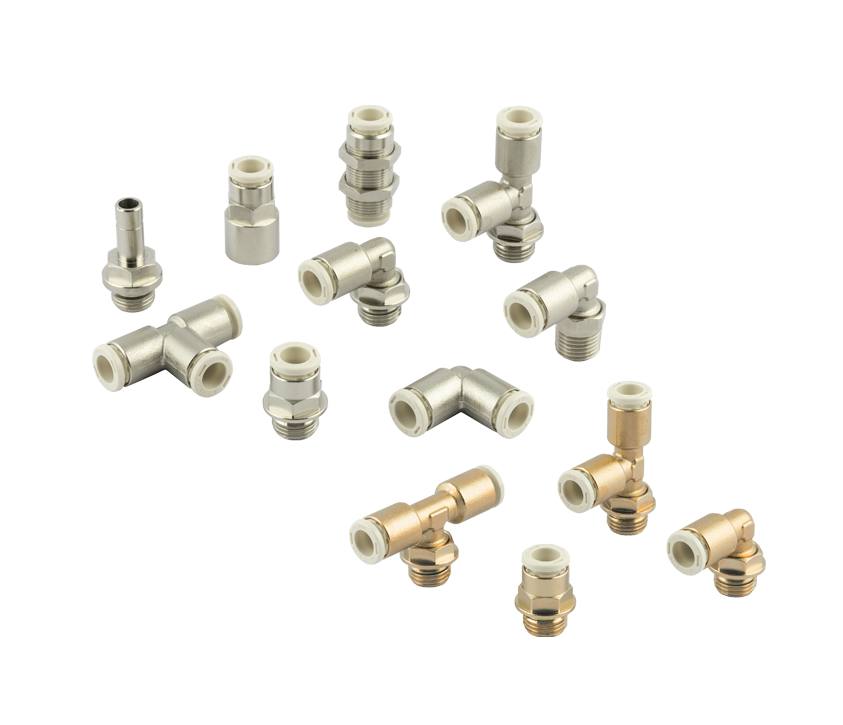 Range widening: Push-in fittings Series F PLUS
The family of Push-in fittings for use in the food industry expands with the introduction of two new Series: F-E PLUS and F-NSF PLUS Series.
In fact, in addition to the F version of the gripper push-in fittings which will continue to be produced, thanks to the new F Plus Series it will be possible to use the fitting version having clamping spring also in the Food & Beverage industry, so obtaining the well-known advantages relating to the firm seal of the tube without cutting or deforming it.
In the F-E Plus version the brass components are treated with a specific process that removes the lead from the surface layer of the product and the gaskets are made of a special FDA-approved Viton® compound. Engineering plastic materials are suitable for use at high temperatures, in contact with water and have excellent resistance to acids.
The fittings of the F-E Plus Series comply with the European Regulations 1935/04 EU and 2023/06 EU.
The F-NSF Plus version uses low lead content brass with additional surface clean-lead process. This specific version features a double internal O-Ring seal for enhancing safe tightness, especially when using water or other fluids. The fittings belonging to this Series are NSF 169 certified and NSF 372 compliant; they also comply with DM 174 (valid for Italy) and with European Regulations 1935/04 EU and 2023/06 EU.
The choice of specific materials allows the use of F Plus Series fittings also in applications at high temperatures (up to 150° C).
In addition to the standard range available in the catalogue, many other configurations can be created on specific request.

Buy F-E Plus Fittings online

Buy F-NSF Plus Fittings online
See Declaration of Conformity Fittings F-E Plus
See Declaration of Conformity Fittings F-NSF Plus
Visualizza catalogo prodotto